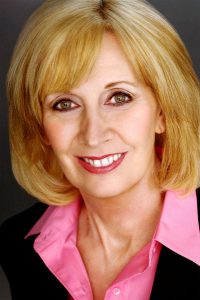 Sandi Craig is a broadcaster, journalist, actress, writer, and entrepreneur.
Sandi enjoyed a successful career in Television News, having been recognized with many state and national awards for her work as a journalist and broadcaster.
She took the bold step of going back to school mid-life to realize her dream of becoming a television news anchor and reporter. While juggling a full-time college schedule, Sandi also worked as a news reporter for the campus TV station, which aired a live, daily newscast; she worked as a reporter for a daily local newspaper; and she also wrote for an entertainment magazine.
After graduating from the University of Central Oklahoma with cum laude honors, Sandi defied the odds and quickly landed her first job as a TV news reporter for CBS. Just a year later, she became the prime-time news anchor and news director for an ABC affiliate, where she anchored and produced the station's prime-time daily newscast and managed a team of reporters.
Originally from the great state of Missouri, Sandi says, "I'm excited about the opportunity of taking MyChamberApp to new levels of success with Peter and our MCA Chamber partners."
Sandi lives in the Los Angeles area with her husband, Peter Glück.